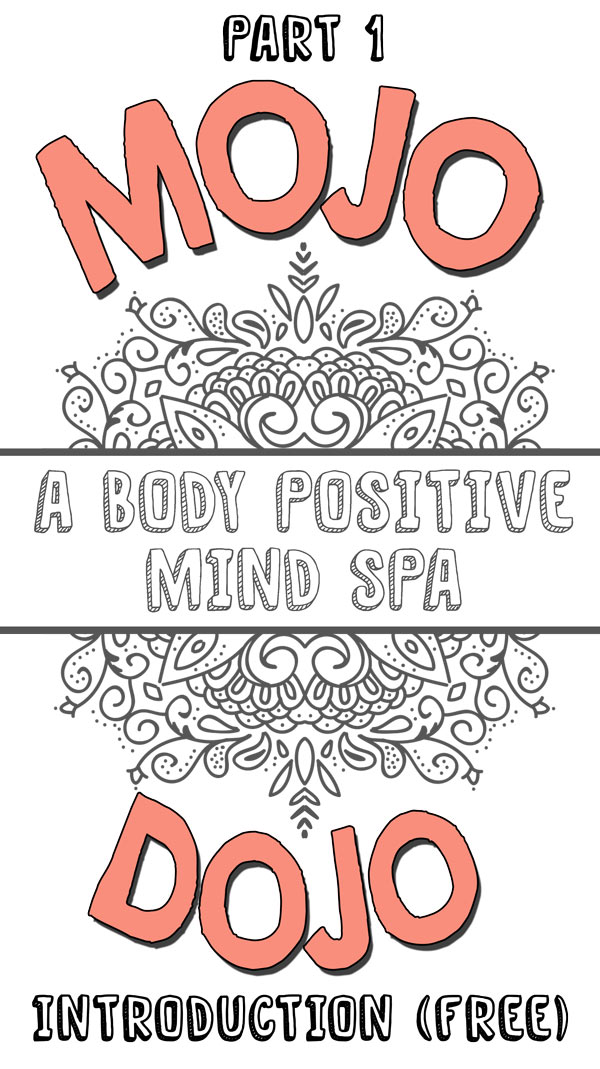 This course is for you if any of the below apply to you…
There are parts of your body that stress you out and that you wish would just go away or transform into something completely different.
When you look in the mirror you are quite judgemental of what you see or someone you love is experiencing this.
Your Mojo is more like Nojo.
Your energy feels like it is always running flat.
You feel "Fat" and this eats at you…so you eat.
Your romantic relationships are either non existent or on life support.
You are responsible for helping a female child become a confident young woman in the modern internet fueled, photoshop saturated world.
You want to learn how to be an even better friend to your girlfriends.
Your body can feel more like a foe than a friend to you and you just simply don't trust it to not let you down.
You have no energy left over for the things you really love to do when you come home from work at night.
This course is designed to help you remove the mental toxins that are sapping your energy and robbing your Mojo.
It is also where you learn to honour your body where it is now, not as it was in the past or what you hope it to be in the future.  But right the fark now. This is where you learn to become your body's best friend.  Because if truth be told…it is the only one that will stick with you from the beginning right through to the end so best to make peace with it asap.  This course will show you how.
---
---
Course Description
This is a course featuring a sample lesson. The sample lesson is available for free, to anyone creating an account. To take the sample lesson, simply click on the first lesson link below. The remaining course content will be shown only if the visitor decides to purchase the course.
If the visitor purchases the course without creating a free account, we will automatically email you a username and password after purchase.
NAVIGATION TIP:
Click the "Expand all" link above the lesson container to see the full list of topics within each lesson.